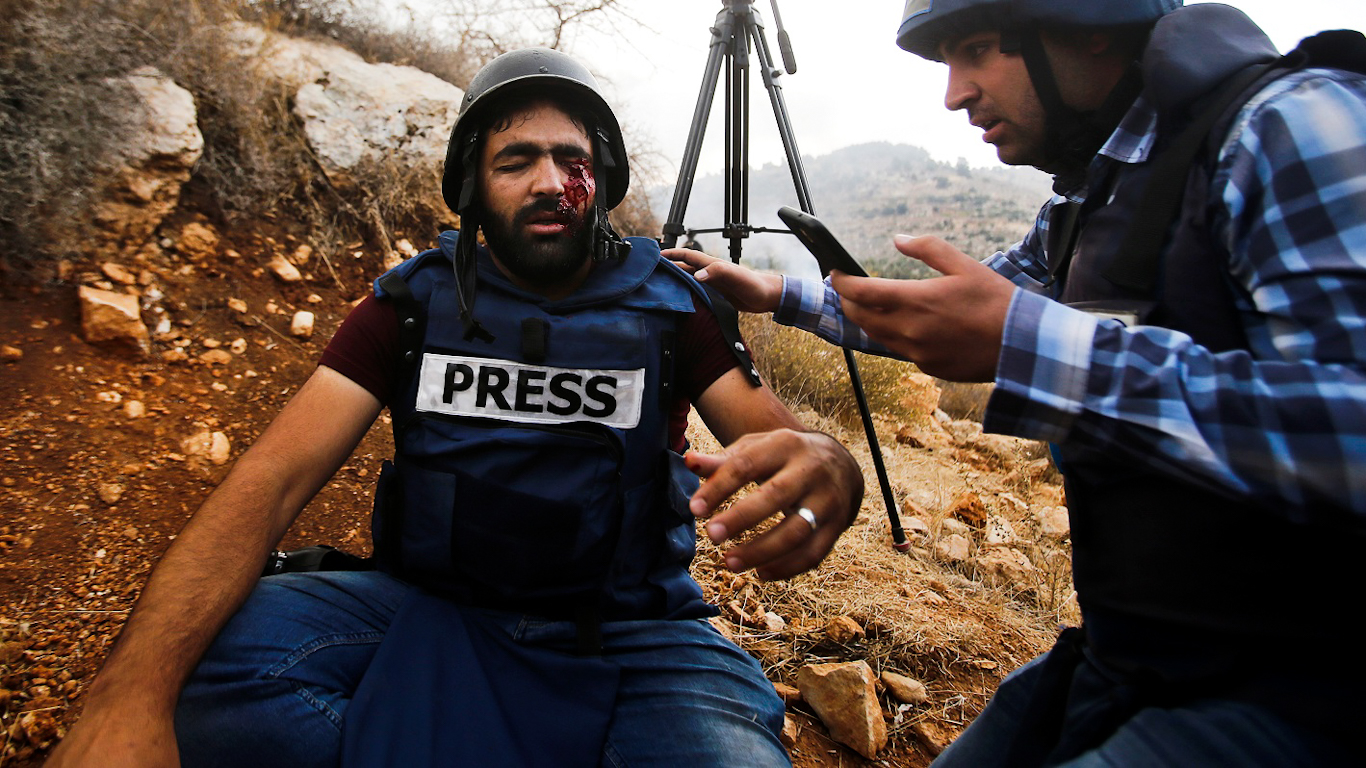 2018 saw a 52 percent increase in the number of violations against Palestinian press.
By Delilah Boxstein | Mint Press News | Nov 25, 2019
'I won't stop being a journalist but now I feel unsafe. They could attack my other eye. It will be harder for me to continue what I am doing.'
— Palestinian photojournalist Mu'ath Amarneh
On November 15, Palestinian photojournalist Muath Amarneh covered a demonstration in Surif, a West Bank city where residents were protesting against the theft of their land by Israeli settlers. Wearing a press jacket and helmet, Amarneh was shot in the head by an Israeli bullet while taking pictures on a nearby hill — about 330 feet from the soldiers.
"Everything just changed. I felt the whole world was circling around me. And I felt my whole life flash before me. I felt like I was dying," Amarneh said, describing his reaction when hit.
With blood dripping from his eye, Amarneh was taken to a hospital in Hebron, West Bank. He was eventually transported to Hadassah Hospital in Jerusalem where his left eye was removed. He remains there awaiting further operations to have the bullet removed from his head.
Videos and photos capturing Amarneh after the bullet pierced his eye went viral online. Using the hashtags #MuathEye, #EyeofTruth and #MuathAmarneh, "journalists across the world posted images of themselves with an eyepatch or one hand over their eye as a way to stand in solidarity with Amarneh.
Read the full article here →