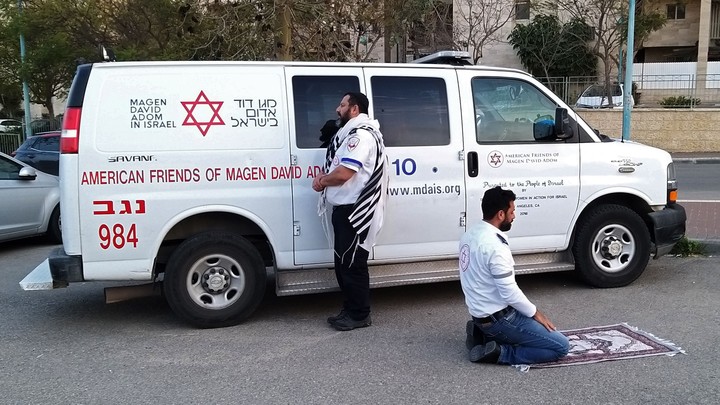 In this pandemic, the nation's citizens face a crisis that is finally bringing us together.
By Yossi Klein Halevi  | The Atlantic | Apr 30, 2020
Israel's Jewish majority must finally commit to full equality for the state's Arab citizens.
During the 2006 war between Israel and Hezbollah, the Lebanese Islamist militia, I was sitting in a restaurant in the city of Haifa when the siren warning of an incoming rocket interrupted my meal. Arab and Jewish diners found shelter in the narrow kitchen, crowding against one another in awkward silence. "Coexistence," one woman finally said, with palpable irony.
Today, Israel faces its first national threat that isn't security related, our first civil emergency that has nothing to do with the Arab-Israeli conflict. In the coronavirus, Israel's Arab and Jewish citizens are facing a crisis that is finally bringing us together.
Israeli media regularly feature stories of Arab-Jewish intimacy in the quarantine wards. The newspaper Yediot Aharonot published a four-page photo essay of Arab and Jewish nurses—the first time in memory it featured Arabs as Israeli heroes. A video showing nurses removing their masks to reveal hijabs drew more than 2 million viewers. Images of Arab-Jewish coexistence have gone viral—like the photograph of an Arab doctor bringing a Torah scroll into an isolation ward, or of two medics pausing before their parked ambulance to pray, one man in a prayer shawl, the other on a prayer rug.