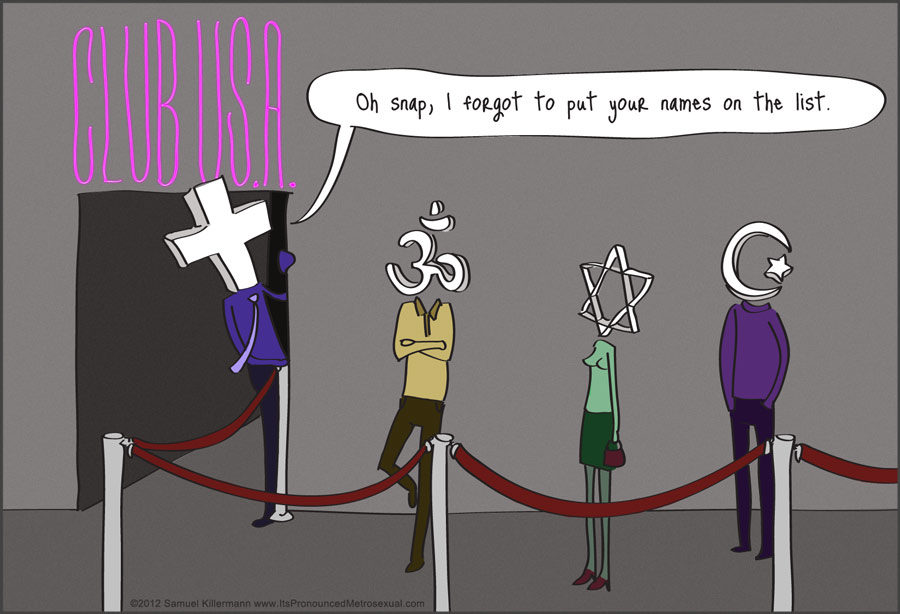 A Christian speaks out on Christian privilege and anti-Jewish theology.
By Hannah Mecaskey Conley | Tikkun | Apr 19, 2019
I argue in this article series that a post-Shoah Christian identity can claim that the Christ event had universal significance without requiring Jews theologically to acquire salvation through Christ.
Preface:
1. I am a deeply committed Christian. 2. Christian identity is understood differently throughout the Christian world in terms of practices and beliefs, and some of those differences manifest how we think and consider Judaism and the Jewish people. 3. What you will read here is the first part of a longer essay which will be published in separate installments by Tikkun in the coming months.
Christian privilege in the United States is an unrecognized phenomenon that reaches deeper, often more invisibly, than the day to day American Citizen would consider. As a person raised in the evangelical heart of the Middle America, I took for granted that the way I celebrated holidays, utter greetings, and make assumptions about the world was a normal, American experience. Growing up in Cleveland, my family lived intermingled with the Orthodox Jewish community of the suburbs of Cleveland. I attended activities and participated in local family swim time with my family members at our local JCC (Jewish Community Center) from the age of two on—my first experiences with a faith community that was not my own. I became aware that the Orthodox Jewish girls dressed a lot like my sisters and me, in long skirts and long hair, though the colors were often different and our holy day was different. I wondered what it would be like beginning one's sabbath on Friday and not using electricity for a whole day, especially in cold Cleveland winters, when my parents did not have to work on our sabbath day on Sunday.
It has only occurred to me in adulthood that the way our country treats holy days, even considers the weekend, is very Christian-centered. Cleveland still practices not selling hard alcohol only on Sundays. Regardless of your personal feelings on consumption of alcohol, this practice derives from old Christian traditions. Even nationally recognized holidays when government offices are closed—New Year, Fourth of July, Thanksgiving and Christmas—are centered around Christian traditions. It is the Christian calendar new year based on the Gregorian calendars developed by a former pope that is observed in the United States as a day of national celebration. Living now in the Boston area, many businesses are closed on Good Friday, which is arguably one of the holiest days in the Christian tradition. None of these same privileges are enjoyed by those in the Jewish community: One of my Jewish coworkers was reflecting with me the other day as we approach Pesach (Passover), one of the High Holidays in the Jewish tradition, that to fully observe all holidays would require use of most of her allocated time off, leaving no space for vacation in her family's life.