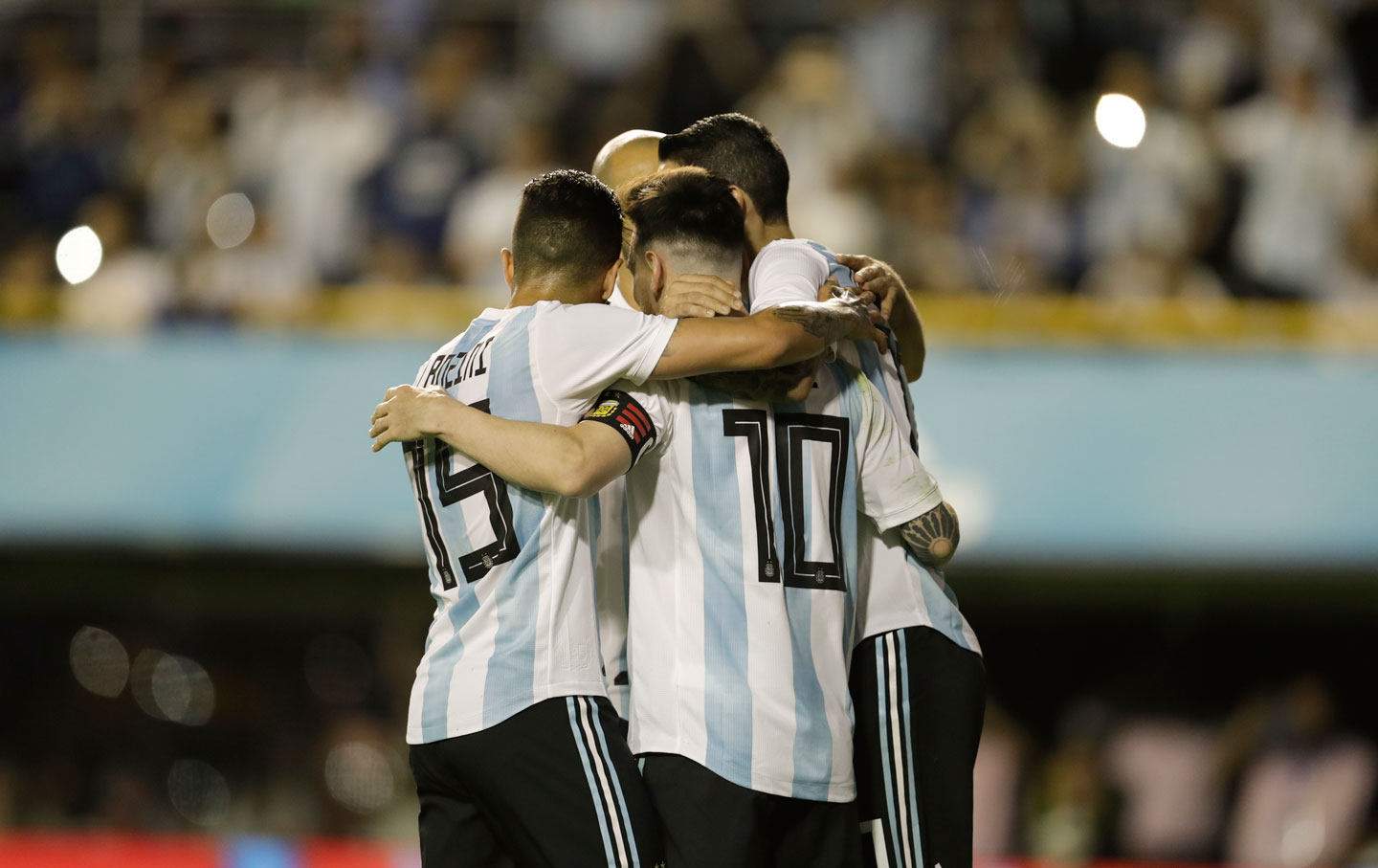 In a mammoth victory for the Boycott, Divestment, and Sanctions movement, the squad of Lionel Messi will not be playing in Jerusalem.
By Dave Zirin | The Nation | Jun 6, 2018
---
"This is major. Though it may not be the first sports boycott . . . one of the most visible teams and renowned players in global futbol has refused to normalize Israel's national institutions at a critical political juncture."
— Noura Erakat, human rights attorney and professor at George Mason University
---
he group Jewish Voice for Peace called it "a watershed moment" and "the biggest victory for BDS [the Boycott, Divestment, Sanctions movement]." Israeli defense minister Avignor Lieberman seethed that this week has seen a win for "Israeli-hating inciters."
What spurred such an impassioned reaction on both sides? It wasn't Lorde canceling a concert and it wasn't Natalie Portman refusing an award. This time it is the Argentina National Soccer Team saying no to the Israeli state. With three days notice, the renowned squad has canceled a friendly World Cup warm-up match in Jerusalem, a game that sold out last month within 20 minutes of tickets' going on sale. Now no one will be watching anything.
Argentina canceled the match amid increasing international pressure for the team to boycott the game after last month's massacre of more than 60 Palestinians in Gaza by the Israeli Defense Forces. These Gazans were protesting the fateful decision by Donald Trump to relocate the United States embassy in Jerusalem. That decision was why the call for Argentina to boycott the match intensified: because Israel's right-wing government of Benjamin Netanyahu chose to move the game from Haifa to Jerusalem's Teddy Kollek Stadium. In immediate response, the head of the Palestinian football association, Jibril Rajoub, led the call for Argentina to boycott, saying that Israel had "politicized" the match by the highly symbolic Jeruslame move. Rajoub also called upon Palestinian fans to burn the posters of Argentine star Lionel Messi in protest if they participated. "Messi is a symbol of peace and love," Rajoub said. "We ask him not to participate in laundering the crimes of the occupation."
Read the full article here →