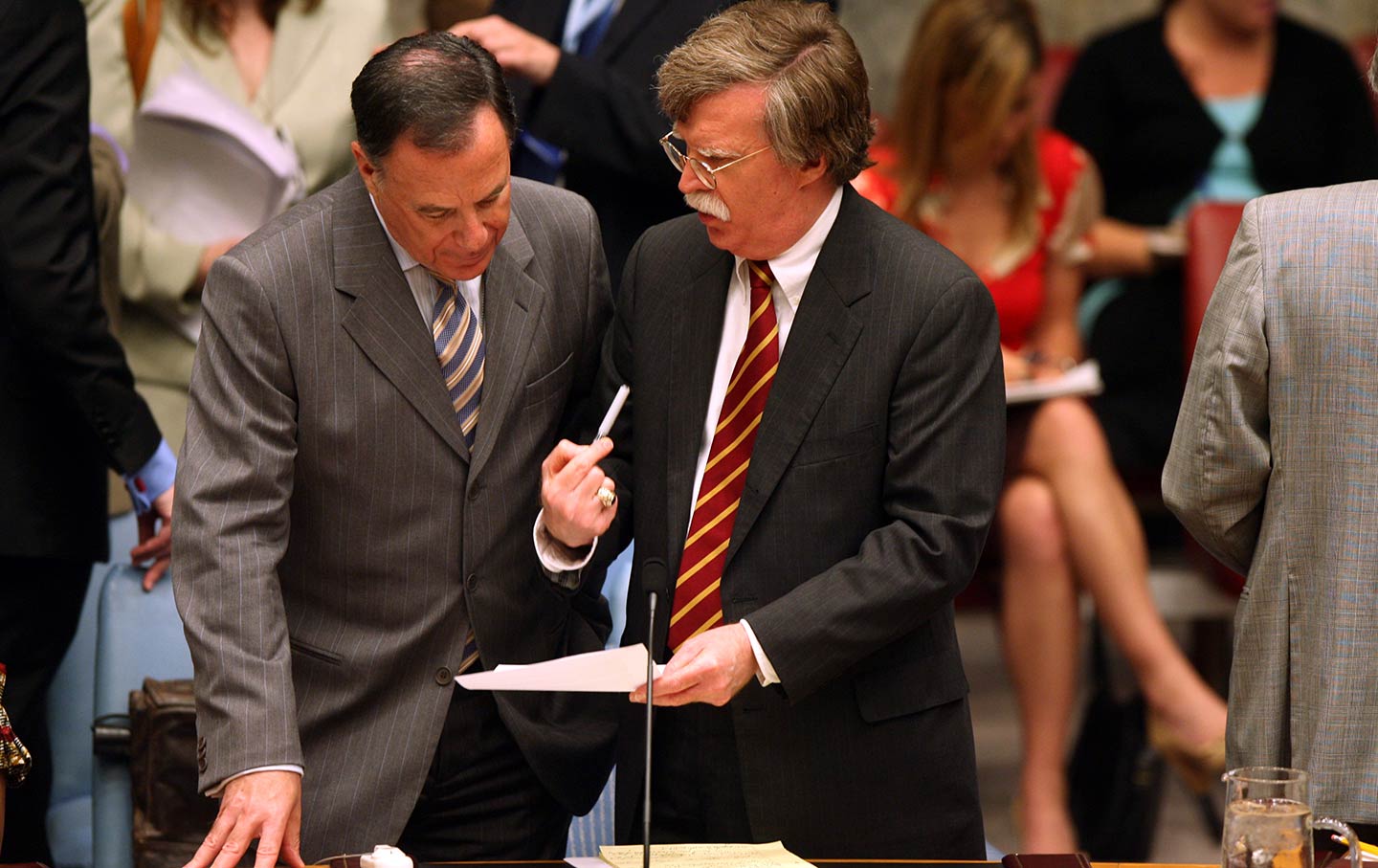 Whether he consciously puts Israel's interests first or whether he believes they are identical to US interests doesn't really matter — the outcome is the same.
By Mairav Zonszein | The Nation | Apr 13, 2018
---
"[Bolton is] motivated more by power and opportunity — but he's got ideology in his back pocket. Part of that ideology is that a good lie, told enough times, will persuade enough people to do what you want them to do. It's perfectly fine, though it's a lie, because the end justifies the means."
— Former Chief of Staff to Secretary of State Colin Powell, Lawrence Wilkerson
---
In an ominous coincidence of timing, John Bolton assumed his role as national-security adviser on Monday, right as news broke of an air strike on a military airport in Syria operated by Iran, widely assumed to be carried out by Israel, and just two days after 70 Syrians died and hundreds more were wounded in an apparent chemical attack by the Assad regime in Douma. Exchanges of blame and threats between Russia, Iran, Israel, and the White House have overshadowed the consternation and horror with which many in Washington have reacted to Bolton's appointment.
Representative Brendan Boyle (D-PA) called Bolton a "dangerous radical" who pushes "fringe conspiracy theories"; Senator Bernie Sanders said his appointment "should scare everyone"; and the former chief White House ethics lawyer under George W. Bush, Richard Painter, tweeted that "John Bolton was by far the most dangerous man we had in the entire eight years of the Bush Administration." In The New Yorker, Robin Wright describes Bolton as "arguably the most abrasive American diplomat of the twenty-first century," and an opinion piece in The Washington Post calls him the second-most-dangerous man in America.
What few have pointed out is the fact that Bolton's track record as a preemptive-war fiend and his contempt for much of the Muslim world are deeply rooted and maybe best reflected in his unflinching support for Israel's military operations and posturing in the Middle East. Bolton has pointed to Israel's 1981 bombing of the Osirak reactor in Iraq and its 2007 bombing of a reactor in Syria (which Israel just formally confirmed for the first time) as models of good practice. Bolton will presumably support whatever military action Israel wants to take in Syria and elsewhere, framing it as being in America's national interests.