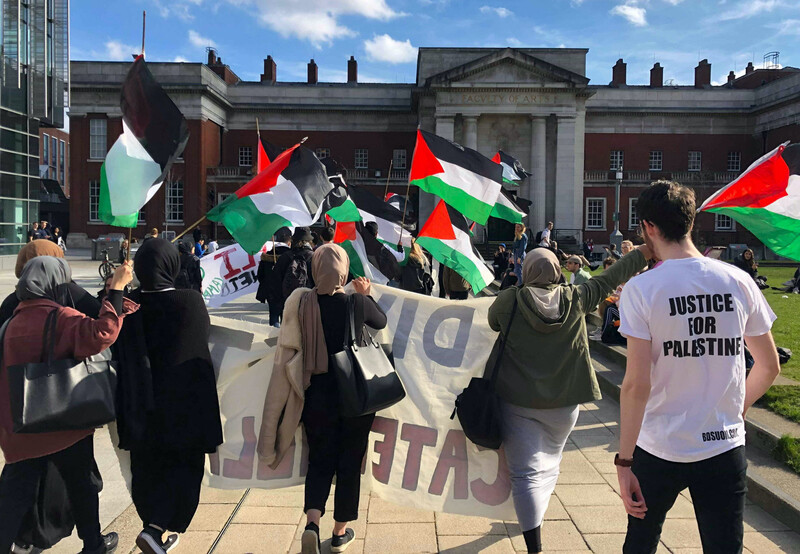 BDS efforts to highlight investments contributing to Israel's apartheid investments claim a victory.
By Asa Winstanley | The Electronic Intifada | Aug 3, 2020
'University of Manchester divesting from complicit companies shows the power of the grassroots student movement to hold our institutions to account.'
— Huda Ammori, founder of BDS campaign at University of Manchester
The University of Manchester has divested more than $5 million from Caterpillar and the parent company of travel site Booking.com.
Activists on Monday said it was "a colossal win for the Palestine solidarity movement in Britain" and a "watershed moment."
The university has been a focus for campaigners since 2016 due to its investments in firms complicit in the Israeli occupation of Palestinian land.
Last year students crashed a board meeting to demand divestment from Caterpillar.
Caterpillar supplies bulldozers to the Israeli army which are weaponized to destroy Palestinian homes and carry out extrajudicial killings.
Booking Holdings Inc. is in the United Nations database of companies involved in Israel's settlements in the occupied West Bank which was published earlier this year.