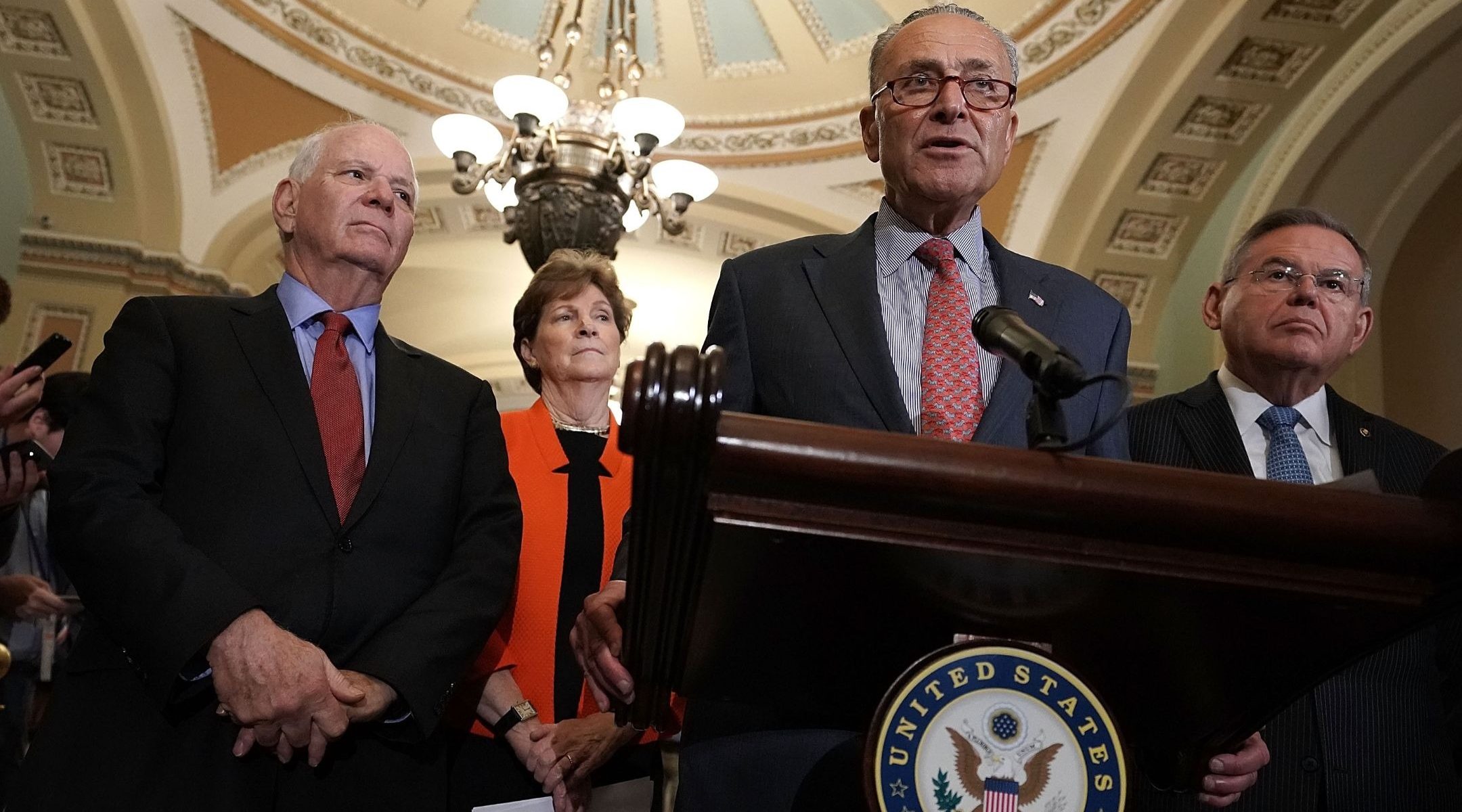 As July 1st deadline approaches, 30 of the 47 Democrats in the Senate are warning Israel against annexation.
By Ron Kampeas  | Jewish Telegraph Agency | June 19, 2020
'I understand that the Israeli coalition agreement stipulates that annexation will only proceed under 'full agreement with the United States' and, in my capacity as a U.S. senator, wanted to notify you that I must withhold my agreement at this time,'
—Sen. Kirsten Gillibrand of New York
Three of Israel's most stalwart boosters among Democrats in Congress are warning the country against annexing parts of the West Bank.
Sen. Chuck Schumer of New York, the minority leader, and Sens. Ben Cardin of Maryland and Robert Menendez of New Jersey released a statement Friday saying they were "compelled to express opposition to the proposed unilateral annexation of territory in the West Bank."
Israeli Prime Minister Benjamin Netanyahu wants to launch the process to annex parts of the West Bank on July 1.
The three senators are only the latest Democrats in Congress to warn Israel against the proposed annexation, but they may be the most significant, not only because Schumer leads the party but because they are often at the forefront of pro-Israel legislation.