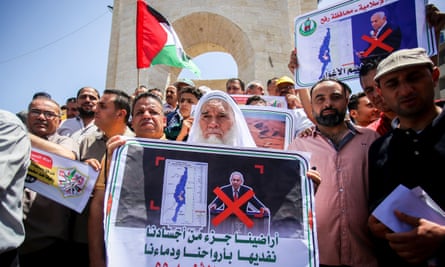 There are several steps lawmakers can do to send a signal that they will stand by their values.
By Gil Kulick | The Jewish Week | May 26, 2020
It is urgent that responsible, pro-Israel lawmakers make clear that annexation would be a reckless step that would have damaging long-term ramifications for the region and for the U.S.-Israel relationship.
The stated intention of the far-right government of Israel to move forward with annexation of large portions of the West Bank has come as a shock to some — but it's a step that has deep roots and is the virtually inevitable culmination of a process that began five decades ago and has advanced unimpeded by any effective opposition.
It began within a few months of Israel's stunning victory in the 1967 Six-Day War, when several groups of young Israeli "pioneers" set up small agricultural outposts in the lightly populated Jordan Valley. Averring that these were temporary paramilitary installations that could be readily removed, they elicited little international attention.
With the advent of Menahem Begin and the Likud in 1977, and under intense pressure from young religious zealots, the Labor Party's policy of restricting settlement to the periphery of the West Bank was abandoned, and Jewish settlements began to proliferate in the Palestinian heartland of "Judea and Samaria." Concerned about the destructive impact of escalating settlement activity on efforts to achieve peace between Israel and the Palestinians (aka "The Peace Process"), but loathe to confront Israel, the U.S. Government regularly criticized these activities.