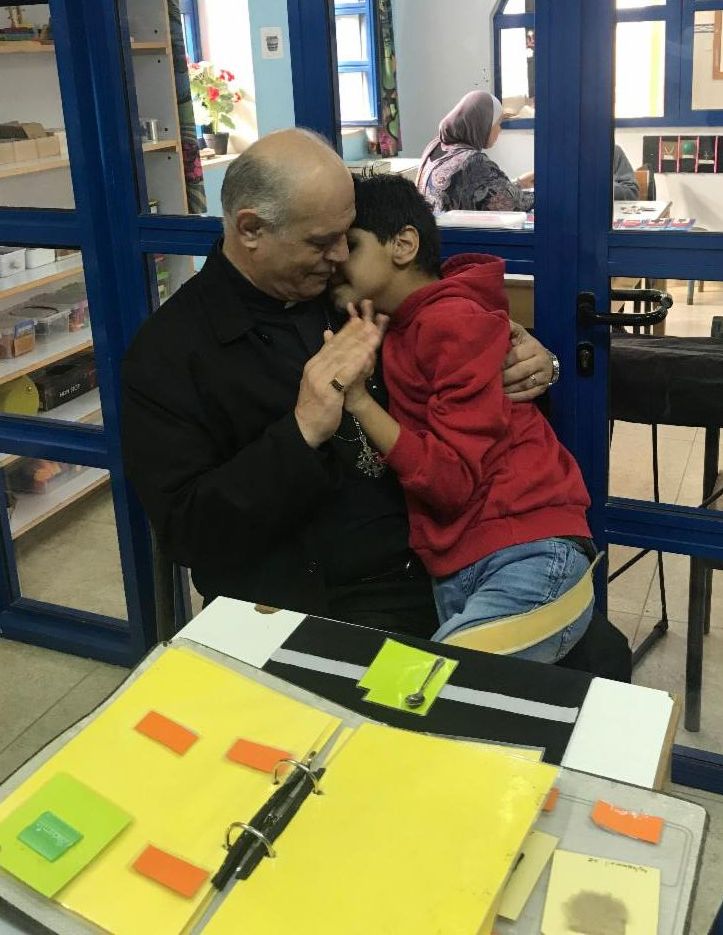 Prayers and resources that can be shared with church members and personal, pilgrim stories from Diocese of Jerusalem leaders that highlight stories from  the Holy Land.
By American Friends of the Episcopal Diocese of Jerusalem | May 29, 2020
'Jerusalem Sunday and the season of Pentecost offer the perfect opportunity to move beyond the headlines and to help Episcopalians across the Church learn more about the lives and ministries of Christians in the Holy Land.'
— Bishop Greg Rickel, AFEDJ Chair and Bishop of the Diocese of Olympia
Each year, on June 22, the Anglican Cycle of Prayer calls for prayers for the Diocese of Jerusalem.
This year American Friends of the Episcopal Diocese of Jerusalem (AFEDJ) is naming the third Sunday of Pentecost, June 21 – the Sunday closest to the appointed day – as "Jerusalem Sunday" to encourage Episcopalians to remember the Holy Land Christians and the transformative humanitarian ministries they freely offer their neighbors across Palestine, Israel, Jordan, and Lebanon.
As Christians enter the season of Pentecost, we mark and remember the first Christians who were present when the gift of the Holy Spirit moved among the followers of Jesus.
The descendants of those early Christians in the Holy Land remain followers of Jesus today. Their Christian witness across the Episcopal Diocese of Jerusalem is embodied in the ministries of charitable hospitals, schools for impoverished students, and centers for children with disabilities. On each visit to a diocesan institution, the leaders repeatedly say to visitors, "Keep us in your prayers. Please do not forget us."