Israel has for decades intentionally weakened the economy and health of the world's largest open-air prison.
By Neve Gordon |The Nation | Mar 25, 2020
…while our governments emphasize the significance of washing hands many times a day, Gazans are worried about having enough water to drink.
When people began posting the following note on their Facebook wall, I immediately felt an intense sense of unease.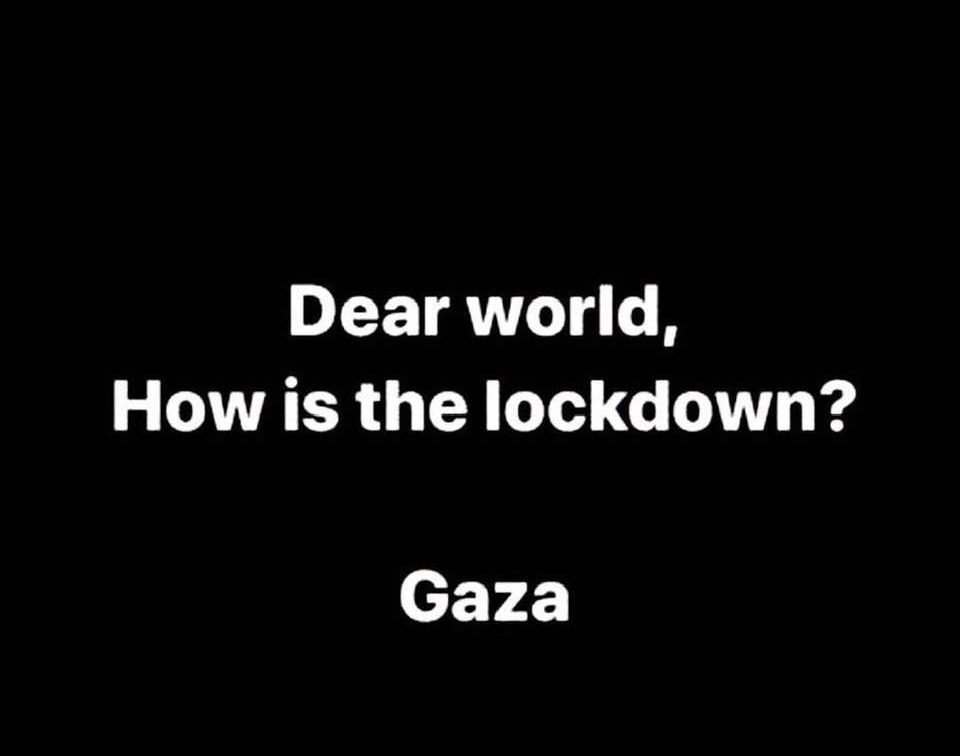 Although those who circulated the message wanted to elicit empathy toward close to 2 million imprisoned Palestinians, the attempt to compare the lockdown many Westerners are currently experiencing with the 13-year siege on the Gaza Strip is farcical. Indeed, now that the coronavirus has managed to cross the military checkpoints into that coastal enclave, with two people testing positive, the fallacy of this comparison is likely to become tragically apparent. The intensity of their suffering will not be due to natural causes, but because the military siege has put the people of Gaza at an immense disadvantage in all three categories that are considered vital for combating the virus's dissemination: health services, social determinants of health, and physical distancing.