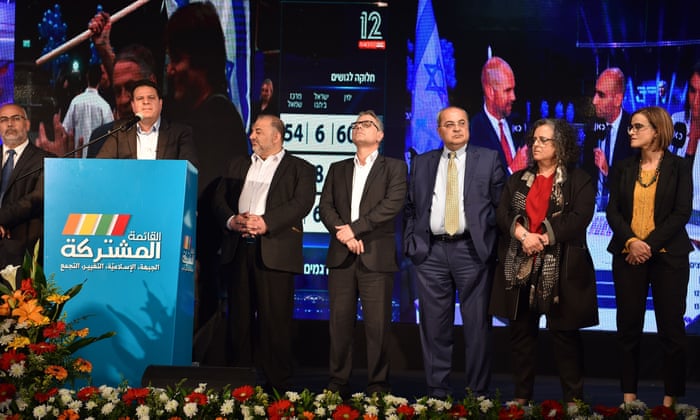 Joint List alliance capitalizes on backlash against Netanyahu by taking 15 seats in Knesset.
By Oliver Holmes | The Guardian | Mar 4, 2020
In Monday's vote, Arab turnout surged to 64.7%, according to estimates from the Israel Democracy Institute think tank.
Arab politicians are set to make historic gains in the Israeli election, taking more seats than ever before and solidifying their position as the third-largest force in the Knesset, the country's parliament.
After 99% of the votes were counted, the Joint List alliance, a merger of politicians predominantly representing Palestinian citizens of Israel, had 15 out of 120 Knesset seats.
Boosted by a backlash to racist campaigning by Benjamin Netanyahu, Arab candidates also capitalised on anger towards the prime minister's ally, Donald Trump. The US president's recently-released "peace plan" included a highly-controversial clause that could strip some Arab-Israelis of their citizenship.
The country's approximately 21% Arab minority, mostly descended from Palestinians who remained on their land after Israel's creation in 1948, broadly support the Palestinian cause and have often boycotted previous elections.