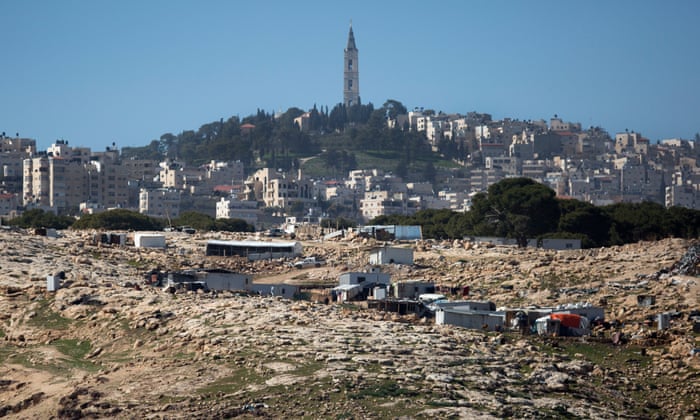 Plan for 3,500 homes in West Bank is seen as barrier to any future Palestinian state.
By Oliver Holmes | The Guardian | Feb 25, 2020
'I have given instructions to immediately publish … the plan to build 3,500 housing units in E1,'
— Benjamin Netanyahu, Israel Prime Minister
Benjamin Netanyahu has announced he will move ahead with a highly controversial plan to build settlements east of Jerusalem, in an apparent offering to hardline nationalist voters less than a week before a general election.
Israel's prime minister said he would reopen the long-dormant project to build 3,500 homes for Jewish settlers in one of the most sensitive areas of the occupied West Bank.
The blueprint for the 12 sq km (4.6 sq mile) site, named E1, was drafted in 1995 but has been repeatedly frozen by successive Israeli governments after strong international condemnation. It would expand the large settlement of Maale Adumim to in effect connect it with Jerusalem.
Palestinians and their global backers argue the plan would virtually cut the West Bank into two enclaves and completely encircle Palestinian neighbourhoods in the holy city. It has long been seen as an impassable barrier to any viable future Palestinian state. Upwards of 2,000 Bedouin people living in E1 could also be displaced.