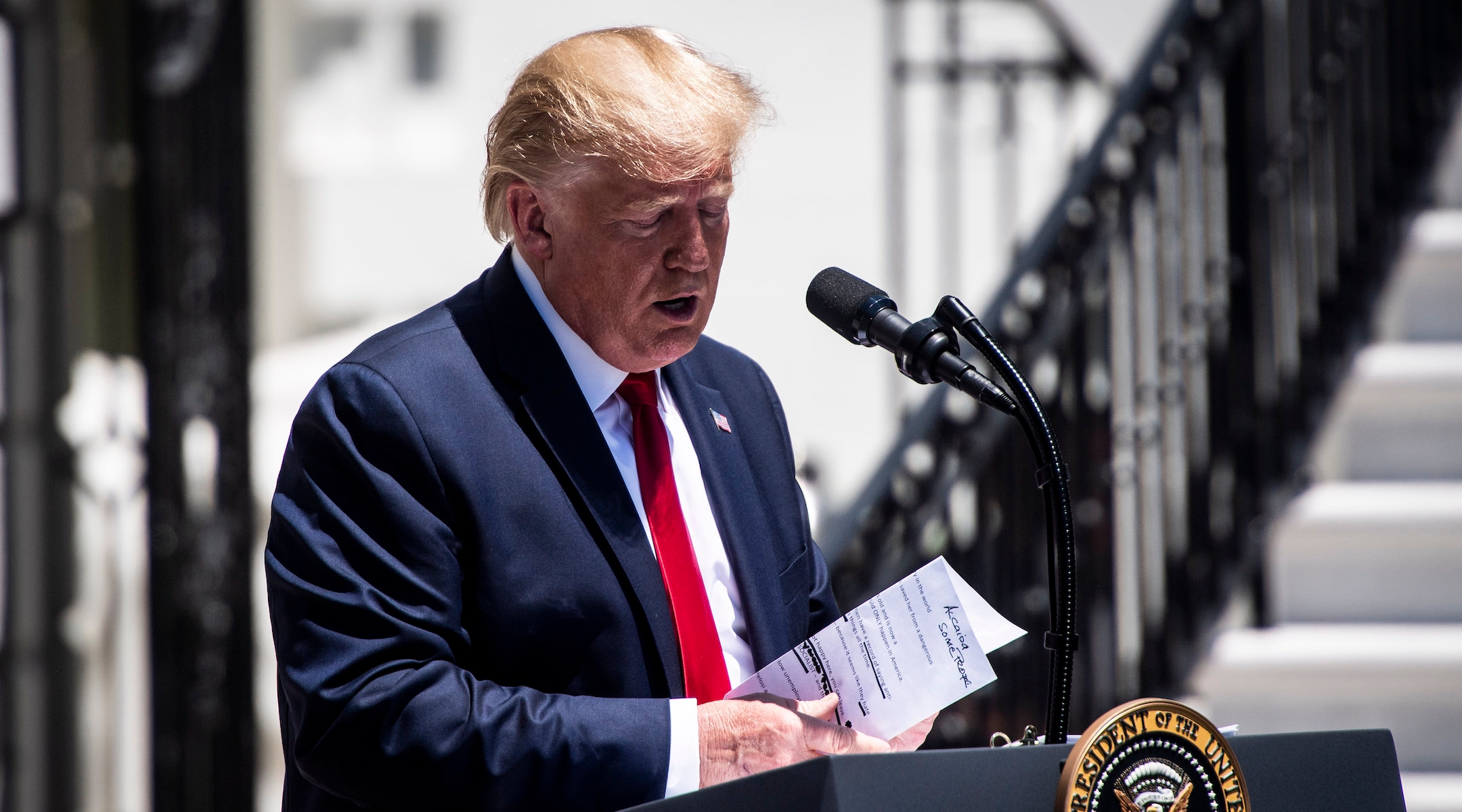 Trump's latest comments should give Israel some cause for concern.
By Andrew Silow-Carroll | Jewish Telegraphic Agency| Jul 16, 2019
Trump's attacks on four liberal congresswomen of color, telling them to 'go back' to their ancestral countries (only one was born outside of the United States) was exactly the kind of bigotry that the summit was devoted to combating.
It would have been remarkable in any administration: a Summit on Combating Anti-Semitism with appearances by some of the president's top guns, including the secretary of the Treasury, the secretary of Education and the FBI director. And all hosted by and presided over by the attorney general.
That was the lineup at Monday's all-day seminar at the Justice Department, and the turnout was appreciated by the Jewish professionals and lay leaders in the room, no matter what else they thought about President Donald Trump. Here was an entire day devoted to what that attorney general, William Barr, called "a marked increase in reported instances of anti-Semitic hate crimes."
In his remarks, he more than any other speaker in a day of speeches described the full range of threats facing Jews: "gunmen motivated by hatred against Jews," people "attacking Jews in the streets and vandalizing synagogues," "harassment of Jewish individuals and businesses" and a "sharp uptick in attacks on Orthodox Jews, particularly in the Crown Heights neighborhood."
And then there was "the problem of anti-Semitism on campus," which along with the boycott Israel movement turned out to be perhaps the main focus of the panel discussions that followed.