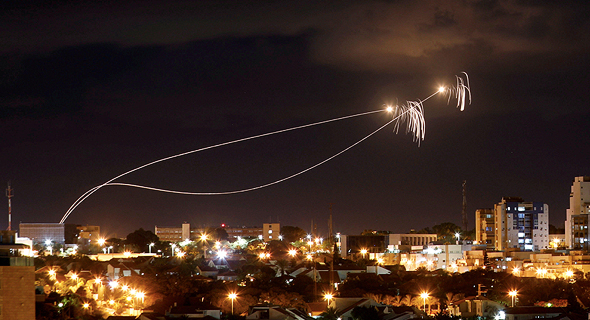 Cutting-edge Israeli defense technology has become increasingly critical to American military operations
By Seth Frantzman | Tablet | Jul 9, 2019
Israel now has three of the largest defense companies in the world, Elbit Systems, Israel Aerospace Industries (IAI) and Rafael Advanced Defense Systems.
In April an Israeli airstrike struck an Iranian base in Syria on the road to the ancient city of Palmyra. The target, according to an Israeli report, was an Iranian 3rd Khordad air defense system. Two months later a U.S. Global Hawk drone flying over the Gulf of Oman was struck by a missile fired by a 3rd Khordad system in Iran, almost leading to war.
The two incidents highlight the shared threats faced by the U.S. and Israel, not only from Iran but also from hybrid groups like Hezbollah, Hamas, the Taliban, and Islamic State, which operate as both parastate entities and terrorist organizations. The result of these shared threats and the close political ties between Washington and Jerusalem is a uniquely close relationship between the two country's militaries. Often the Israel-U.S. defense relationship is seen through the lens of U.S. foreign military financing for Israel, which comes to more than $3 billion a year. Far less attention is paid to the fact that since the 1980s Jerusalem has become a key supplier of advanced military technology to Washington. To name one recent example, the kibbutz-owned Israeli vehicle manufacturer Plasan supplied add-on "modular armor kits," exterior platings that covered American military vehicles and protected U.S. soldiers in Iraq and Afghanistan. "That armor which was developed in Israel has saved many hundreds or thousands of lives of U.S. troops of vehicles hit by IEDs," recalls Dan Shapiro, former U.S. ambassador and visiting fellow at the Institute for National Security Studies.
Israel now has three of the largest defense companies in the world, Elbit Systems, Israel Aerospace Industries (IAI) and Rafael Advanced Defense Systems. With $7.5 billion in exports in 2018 it is the eighth largest arms exporter in the world. The country has excelled in supplying the U.S. in areas where Washington requires a technology quickly. American companies—encumbered by a lengthier and more bureaucratically involved bidding and defense-acquisition process—can't always move as quickly as their Israeli counterparts to meet the dynamic requirements of the modern battlefield. "There is a range of technologies where things were brought to market faster than in the U.S. or with no U.S. counterpart and once they see the effectiveness and use they [the U.S.] want it and it is mutually beneficial," says Shapiro, who concludes that the U.S.-Israel alliance is unique in this respect. "I'm sure there is no other country where we see so many examples of it."