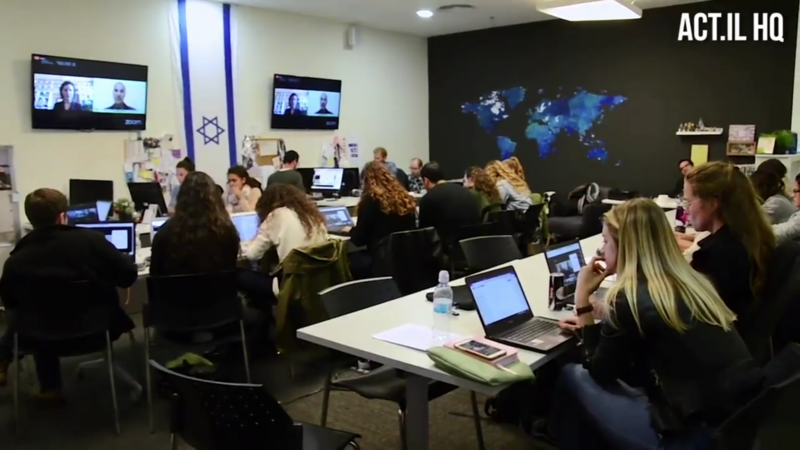 A leaked report raises questions about social media campaign for Israel.
By Asa Winstanley | The Electronic Intifada | June 12, 2019
Much of the last several years of the establishment media's time has been wasted raising hell about supposed Russian interference in US elections, despite a lack of real evidence. Israel's interference in western democracies, however, is now very well documented, and is often quite open.
A global influence campaign funded by the Israeli government had a $1.1 million budget last year, a document obtained by The Electronic Intifada shows.
Act.IL says it has offices in three countries and an online army of more than 15,000.
In its annual report, from January, Act.IL says its goal is to "influence foreign publics" and "battle" BDS – the boycott, divestment and sanctions movement for Palestinian rights.
Through its app, Act.IL issues "missions" to this troll army in exchange for "cool prizes" and scholarships.
The app directs comments towards news websites in support of Israeli wars and racism, while attacking Palestinians and solidarity campaigners.
The leaked report claims Act.IL's app completes 1,580 such missions every week.
Act.IL's report was obtained by The Electronic Intifada thanks to researcher Michael Bueckert. Bueckert monitors the app, and posts screenshots of its missions to the Twitter account Behind Israel's Troll Army.