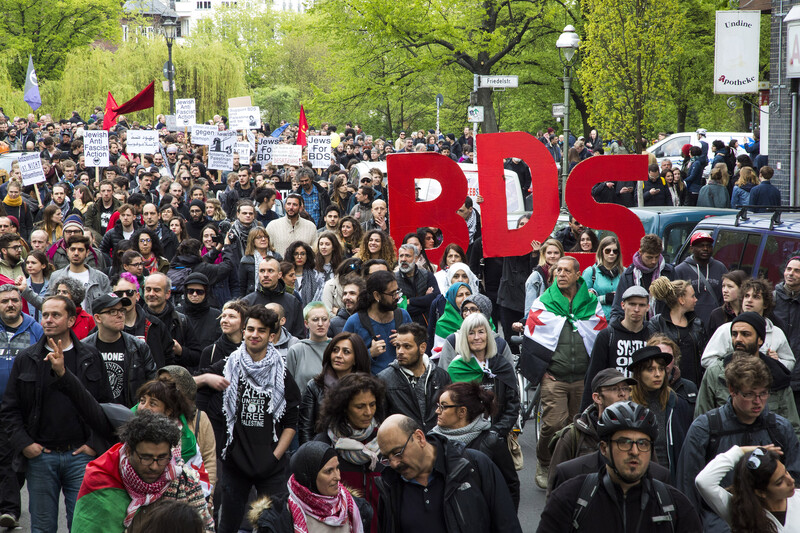 BDS responds that this is a betrayal of international law and German democracy.
By Riri Hylton | The Electronic Intifada | May 21, 2019
More than 60 Jewish and Israeli academics critical of the move signed an open letter stating 'we all reject the deceitful allegation that BDS as such is anti-Semitic.'

In a symbolic move on Friday, the German parliament condemned the BDS – boycott, divest and sanctions – movement for Palestinian rights as anti-Semitic.
The Bundestag passed the motion "Resisting the BDS movement decisively – fighting anti-Semitism," brought by Chancellor Angela Merkel's Christian Democratic Union, the center-left Social Democratic Party, the Greens and the liberal Free Democrats.
Inspired by the tactics of the anti-apartheid struggle in South Africa, the BDS movement was founded by some 170 Palestinian civil society organizations in 2005 with the aim of pressuring Israel to respect Palestinian rights and international law.
It explicitly calls for Israel to end its occupation of Arab lands conquered during the 1967 war; abolish all discriminatory laws and policies against Palestinian citizens of Israel; and respect the rights of Palestinian refugees to return to their homes and properties as outlined in UN resolution 194.
Support for the movement has grown increasingly over the past years, attracting high-profile individuals such as South African anti-apartheid veteran Archbishop Desmond Tutu.