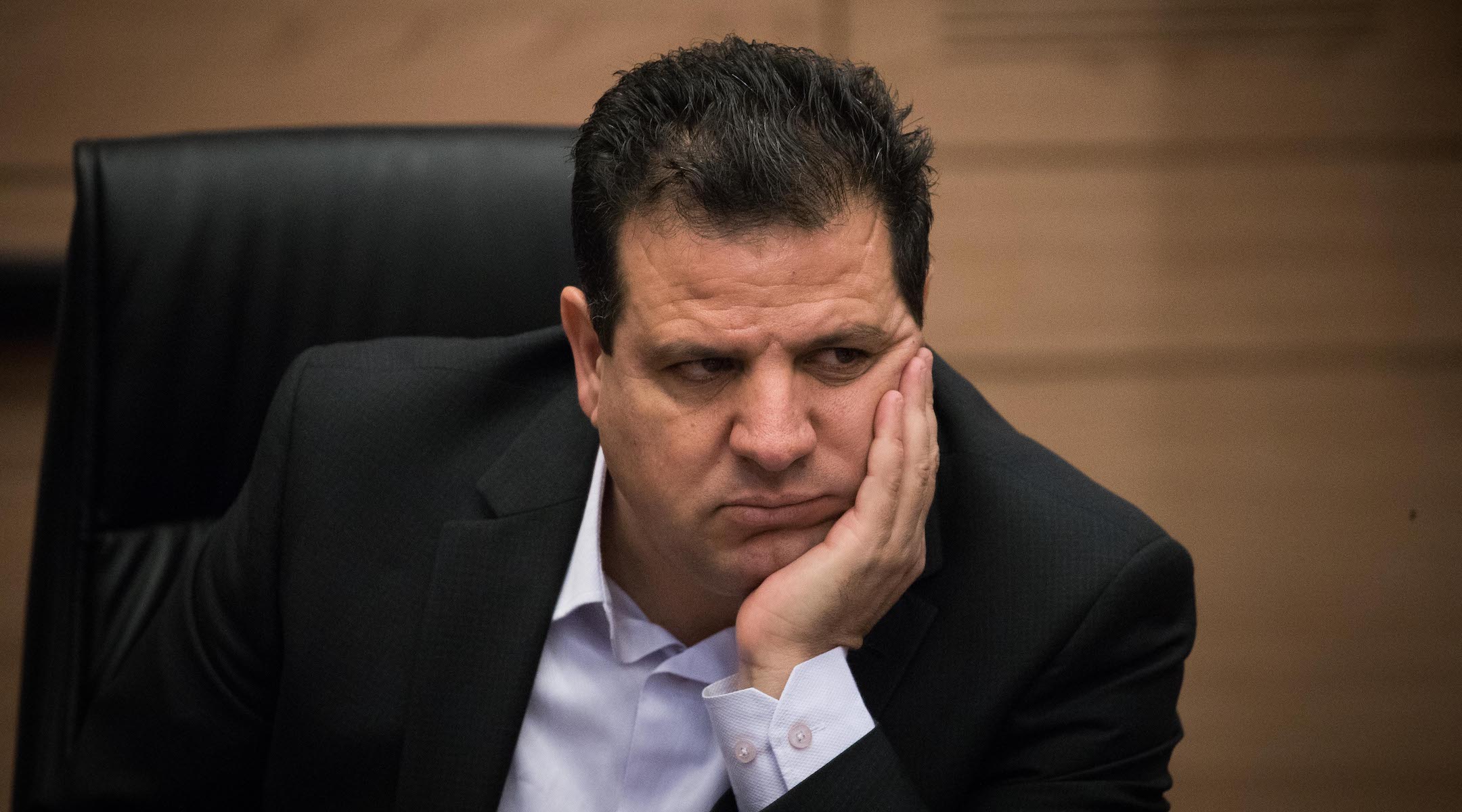 A split among Arab parties in Israel threatens to diminish Arab vote.
By Sam Sokol | Jewish Telegraphic Agency | Feb 22, 2019
The right wing wants to see us divided, and our answer should be to run together — against racism, against incitement, against the policy of 'divide and conquer.'
— Ayman Odeh, Hadash leader
The big Israeli election news is the forming of new factions: Prime Minister Benjamin Netanyahu brokering a deal with a far-right group inspired by the late extremist Rabbi Meir Kahane, the center-left challengers Benny Gantz and Yair Lapid forming a joint list to break the right wing's hold on the government.
But one sector of the electorate is facing the opposite trend: The Arab parties in Israel have split into two competing groups. The rupture is raising worries that an already disenfranchised minority will lose what little clout it has in the nation's parliament.
As the deadline neared this week for submitting electoral lists to the Central Elections Committee, four Arab parties comprising the Joint List fractured. Hadash is now running with the Arab Movement for Renewal, or Taal. The more religious Raam, or United Arab List, has allied itself with the secular nationalist Balad.
Nearly 1.9 million, or 20 percent, of Israel's nearly 9 million citizens are Arabs. In the 2015 elections, the newly formed Joint List managed to win 13 seats out of 120 in the Knesset with a boost in Arab voter participation to 64 percent — a significant rise over the 55 percent of Arabs who came to the polls only two years earlier, said Arik Rudnitzky, a researcher at the Israel Democracy Institute.
Netanyahu took note: In the run-up to the vote, he warned that Arabs were "voting in droves," remarks that were widely condemned as racist.