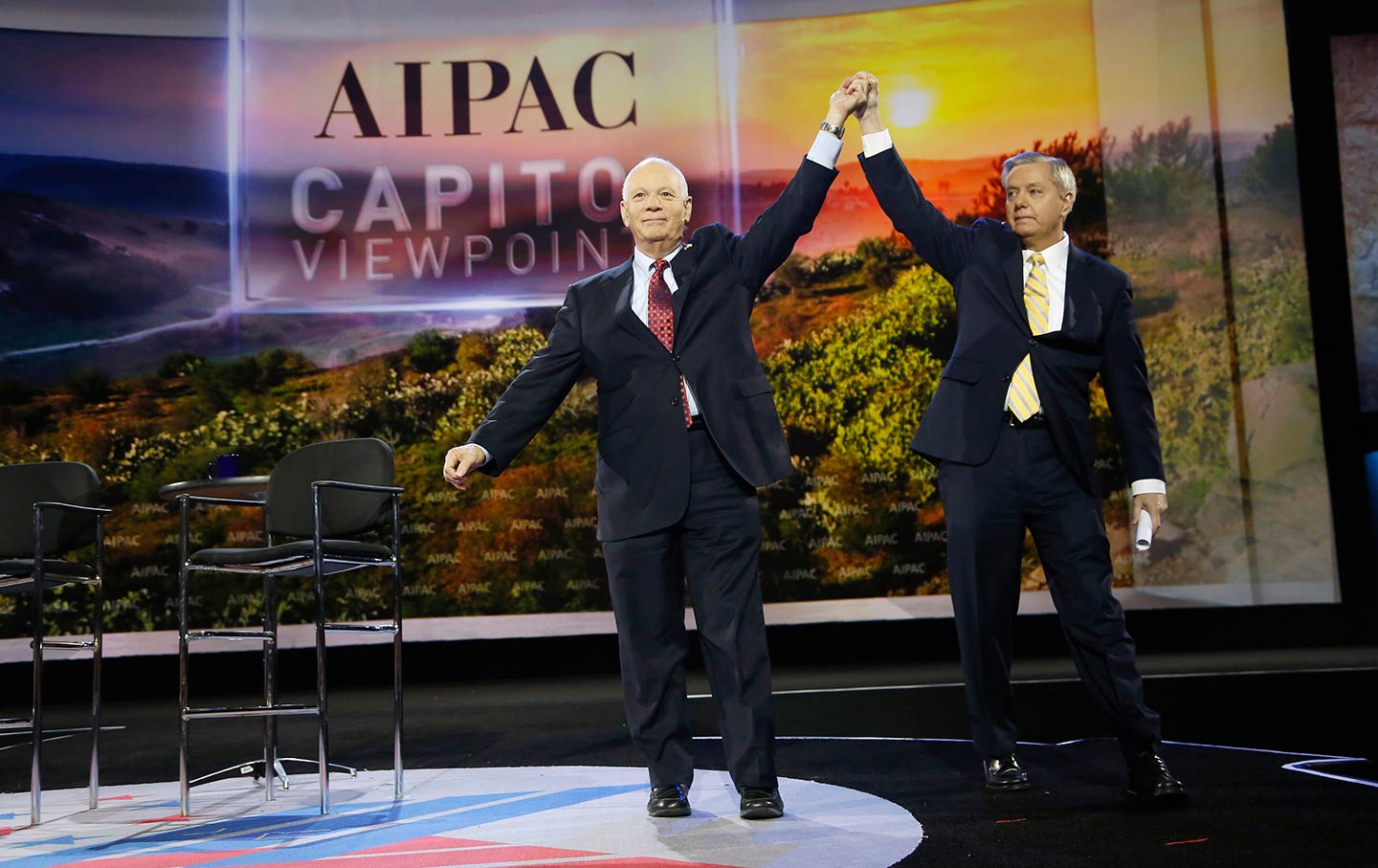 An AIPAC and Capitol Hill veteran explains the lobby's tactics of reward and retribution.
By M. J. Rosenberg | The Nation | Feb 14, 2019
AIPAC denies fundraising precisely the way Captain Renault in the film Casablanca declared he was 'shocked, shocked, to find that gambling is going on' in his establishment. As he is saying it, one of the club's crooks hands him a wad of cash, saying, 'Your winnings, sir.'
One thing that should be said about Representative Ilhan Omar's tweet about the power of the American Israel Public Affairs Committee (more commonly known as AIPAC, or the "Israel lobby") is that the hysterical reaction to it proved her main point: The power of AIPAC over members of Congress is literally awesome, although not in a good way. Has anyone ever seen so many members of Congress, of both parties, running to the microphones and sending out press releases to denounce one first-termer for criticizing the power of . . . a lobby?
Somehow, I don't think the reaction would have been the same if she had tweeted that Congress still supports the ethanol subsidy because the American Farm Bureau and other components of the corn/ethanol lobby spend millions to keep this agribusiness bonanza going (which they do). Or that if she had opposed the ethanol subsidy, she would have been accused of hating farmers.
That's American politics; the only difference between all the domestic lobbies that essentially buy support for their agenda is that AIPAC is working for a foreign government, a distinction but not much of a difference when the goal is to maintain a status quo that is not necessarily in the national interest.