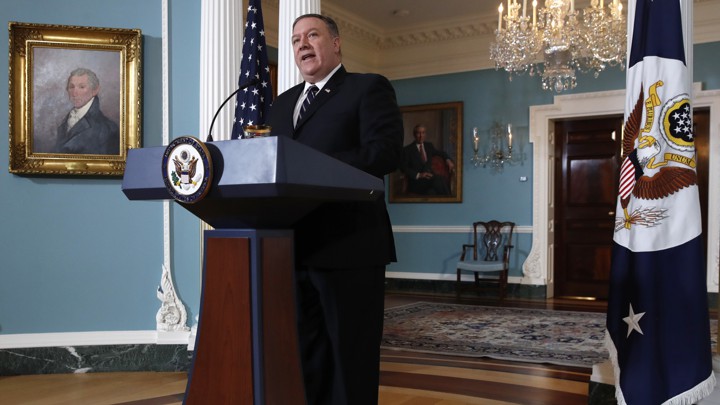 By dramatically reducing the admission cap for the upcoming fiscal year, the administration seems to be abandoning the country's long-standing commitment to helping those fleeing war and persecution.
By Priscilla Alavarez | The Atlantic | Sep 18, 2018
This repeated reduction in the number of refugees allowed into the US is incredibly troubling. Not only is it a continuation of a series of unprecedented attacks on our American values and on the humanitarian nature of the refugee resettlement program, but it falls far short of helping the large number [of] vulnerable people around the world.
— World Relief CEO Tim Breene
More than 25 million refugees around the world have had to flee their origin country due to war, famine, or persecution. Many will spend years in refugee camps, while others — those who can never return home — are placed elsewhere. For millions of refugees, their ultimate destination has been the United States, which has historically been committed to the resettlement of the world's most vulnerable people. But not anymore.
Secretary of State Mike Pompeo announced on Monday that the country will admit, at most, 30,000 refugees in fiscal year 2019, down from 45,000 this year. It will be the lowest refugee cap since the passage of the Refugee Act of 1980. "The improved refugee policy of this administration serves the national interest of the United States, and helps those in need all around the world," Pompeo said in a statement.
The figure is a significant setback for the United States: By sharply reducing admissions, the country is not only diverging from long-standing policy on refugees, but also relinquishing its leadership role in resettlement. Just within the past few years, the country well outpaced others in admitting thousands of refugees. The Obama administration set the refugee cap for fiscal year 2015 at 70,000; by 2016, the number was 85,000. And those numbers didn't just represent lofty estimations: The Obama administration came close to achieving both caps, admitting 69,000 people in 2015 and nearly 85,000 in 2016.
Indeed, "cap" is something of a misnomer: Administrations have typically viewed the number as a goal, and have actively tried to reach it. This fiscal year has been different in that regard. While the Trump administration set the 2018 ceiling at 45,000, only around 20,000 refugees were admitted as of August 31, a month before the fiscal year ends in October. Changes to and slowdowns in the vetting process reportedly account for the low number of admissions. If that continues, and there's little expectation that it won't, the administration could be on track to admit far fewer refugees than its new ceiling of 30,000 — raising alarm within the top ranks of refugee-resettlement agencies.