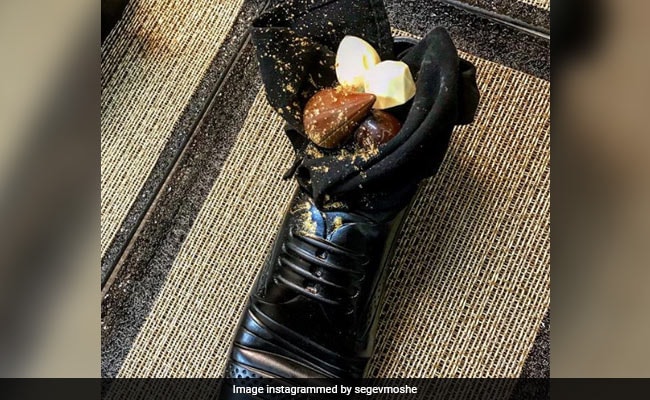 Celebrity Israeli chef Segev Moshe leaves a bad taste in everyone's mouth with his culinary creativity run amok.
By Ruth Eglash | The Washington Post | May 7, 2018
---
"There's no culture in the world in which you put shoes on the table. What was the distinguished chef thinking? If it was humor, we don't think it is funny; we were offended on behalf of our prime minister."
— Anonymous Japanese diplomat
---
There aren't that many cultures where putting a shoe on the dining room table is acceptable behavior, but for the Japanese there is clear etiquette against allowing outdoor shoes inside.
That might explain the furor following a visit by Japanese Prime Minister Shinzo Abe and his wife, Akie Abe, to Israel last week.
After a day of high-level meetings on May 2, the Japanese leader was treated to a festive meal at the official residence of Prime Minister Benjamin Netanyahu and his wife, Sara Netanyahu. It was their second time in Israel, and the visiting couple were served a top-notch meal by celebrity Israeli chef Segev Moshe.
But then came dessert. A selection of delectable chocolate pralines — artistically arranged inside a shiny leather shoe.
Continue reading "Netanyahu serves Japan's Abe dessert in a shoe"