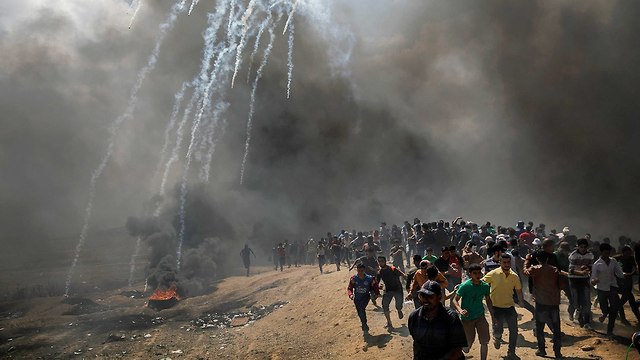 Analysis: An arrangement led by Egypt and supervised by UN and Arab League inspectors, leading to the creation of a joint PA-Hamas civil government, would serve all parties and gradually dismantle the explosive conflict — even without forcing Hamas to disarm.
By Ron Ben-Yishai | Ynetnews | May 21, 2018
---
The [Israeli] defense establishment is interested in . . . a quick implementation of a comprehensive plan for humanitarian and economic aid to the [Gaza] strip. This recommendation from the IDF — and recently from the Shin Bet as well — is based on a simple idea: Humanitarian welfare (water, sewage, health and electricity services) and economic development (reducing unemployment) will calm things down [and forestall further political deterioration and violence].
---
After 62 Palestinians were killed and thousands were wounded during recent Gaza border riots, and following the harsh criticism against Israel in the international arena, the Gaza affair is far from over. Although neither Israel nor Hamas are interested in war, there is still a high likelihood that the clashes will escalate and deteriorate to another bloody and destructive round of war.
This may be another battle which will end in the exact situation we have today or an even worse one. In such a situation, Hamas won't be there and we'll have to deal with a governmental anarchy in the strip that is bound to spill into our territory.
When that happens, we will have no other choice but to return as an occupying force that will have to take care of the needs of two million hostile Palestinians. Security officials in Israel share the opinion that we have no interest in toppling the Hamas rule at this time, as it would lead to the creation of a governmental void in the strip.
The defense establishment is interested in stopping the deterioration down this slippery slope through a quick implementation of a comprehensive plan for humanitarian and economic aid to the strip. . . . Continue reading "There is a way to solve the Gaza crisis"