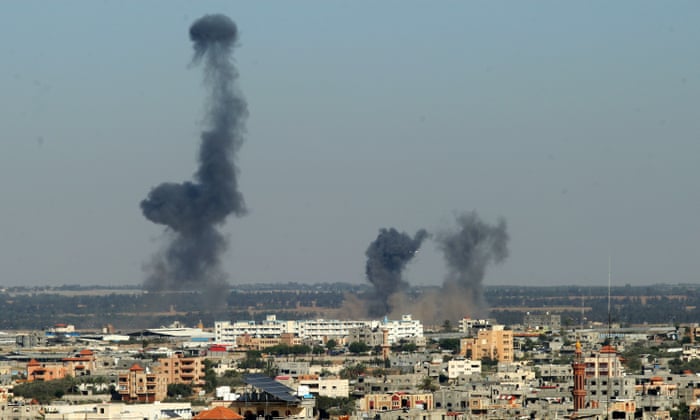 It's time for British recognition of the state of Palestine.
By Ian Black | The Guardian | May 7, 2019
No one doubts that Gazans need urgent relief, but the latest eruption is a bleak and timely illustration of the fact that economic development alone will not resolve the Palestinian question as long as an overwhelmingly powerful Israel, backed uncritically by the US, retains overall control and prioritizes its own settlement. project and security needs.
Over the Bank Holiday weekend, coinciding with the start of the Ramadan fast for Muslims and the run-up to Israel's Independence Day, it was touch and go whether the latest outbreak of violence – fatalities on the border, rockets fired into Israel, airstrikes against the Gaza Strip – would escalate into all-out war. Twenty-five Palestinians and four Israelis was a modest death toll compared with summer 2014, when 2,250 Palestinians and 67 Israelis were killed in Operation Protective Edge.
The ceasefire negotiated by Egypt and the UN should ease the punishing blockade imposed by Israel since the Islamists of Hamas took over Gaza in 2007. Millions of dollars donated by the Gulf state of Qatar will continue to pay official salaries and help needy families. Palestinian fishermen will be able to operate farther out to sea. Electricity and fuel supplies should be boosted.
Continue reading "Britain needs to recognize Palestine as an independent state"